Our families have been in business together since 1936. The Carter and Arn families founded Carter Pecan, and have deep roots in the nut industry – our family trees includes peanut farmers and engineers who create the first peanut processing machinery. Along the years, we have also dabbled in the go kart industry, becoming the largest US-based manufacturer of go karts. We like to think of pecans as a return to our roots.
No matter the industry, however, integrity has always been the foundation of our business philosophy.
Pecans are truly a unique nut, especially in commodities trading. Unlike almonds and walnuts, which require growers and buyers to buy and sell through packers, pecans growers and buyers can trade with one another. So we started Carter Pecan as a way for growers and processors to participate directly in the marketing of their crops through our comprehensive global trading services. Our directors have more than 20 years of experience in international business, importing and exporting products worldwide. Buyers benefit by being able to buy from the source.
In addition to being the professional link between pecan growers and buyers worldwide, we are an integrated pecan company that grows, processes, packages, stores, markets, sells, and exports raw, inshell, and shelled USDA No. 1 certified and inspected pecans.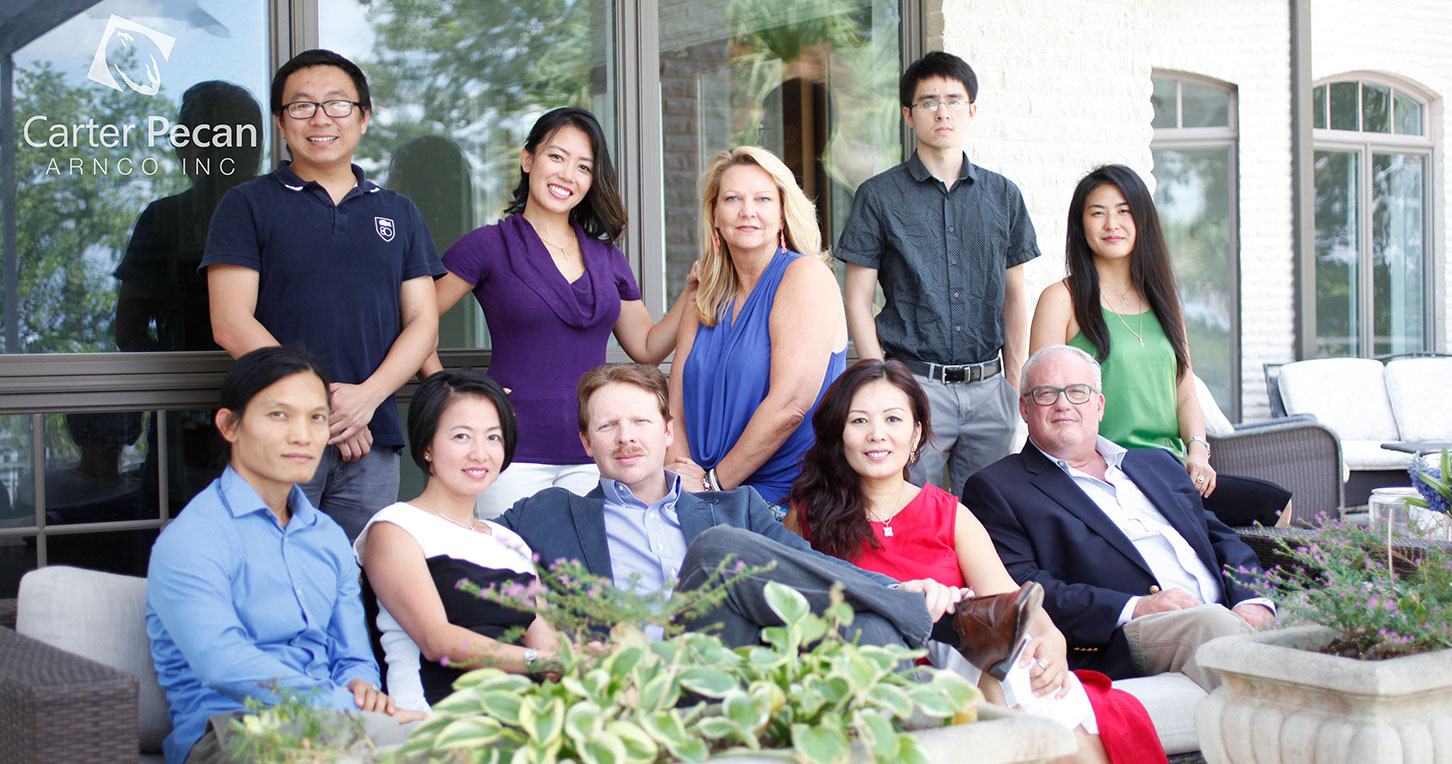 Our Company
Pecans come in a wide array of varieties, grades, shapes, and sizes. Thus, buying from a reliable and reputable supplier like Carter Pecan, is of utmost importance. We not only offer you the products you seek but also up-to-date industry knowledge. Located in a major US pecan growing area, we have the expertise and advantage to source high quality, export grade pecans from different orchards. We have established partnerships with experienced pecan growers in the US and Mexico, and are constantly expanding our relationships to include additional growers and accumulators. And to ensure our products meet both your satisfaction and ours, we employ extra steps during the purchasing and processing of pecans. Every single shipment is carefully inspected by respected industry professionals with decades of experience. For these reasons and others, Carter Pecan is one of the top 3 exporters in the US for inshell pecans.
Over the years, we have developed strong relationships with growers, key nut processors, and customers worldwide. We are a multinational company, with representatives in five different countries. We believe that to be successful in any market, we must fully integrate to understand and respect the local culture, nuances, and regulations. Our international team members are recruited locally in each country. They speak the language, and maintain direct contact with our customers. This enables smooth transactions, as well as clear communication – an overall better trading experience. Whether you are a grower seeking a reliable and experienced partner to prepare and bring your crop to market, or a buyer searching for a supplier whose primary goals are quality, consistency, and client satisfaction, we strive to provide you the best of service and optimal return for your efforts. For unique opportunities with an experienced exporter, please contact us and a team member will respond to your request.